BLUE RIBBON HEMP WAS ESTABLISHED BY DR. IGOR BUSSEL & RICHARD COWAN IN 2020 TO BE THE LOW COST LEADER IN QUALITY HEMP PRODUCTS FOR SENIORS. SCROLL TO LEARN MORE
Meet the co-founders of Blue Ribbon Hemp


"Make sure it has my signature on the box to know you're getting real Blue Ribbon Hemp products!"
Dr. Igor Bussel, M.D., M.S., M.H.A is a clinician-scientist and ophthalmic surgeon. Before attending Chicago Medical School, he worked as a research scientist in the Healthspan Pharmacology Laboratory at University of California, Irvine focused on investigating the impact of botanical extracts and dietary products that can slow the aging process and add healthy years to human life. He has served as a clinical/scientific consultant to numerous companies focused on developing interventions for age-related diseases.
Dr. Igor started to learn about CBD through his research as well as from patient experiences and has since become an advocate for their efficacy. He teamed up with long-time activist Richard Cowan to co-create Blue Ribbon Hemp in 2020.

Richard Cowan will be celebrating his 80th birthday in July of 2020
Cowan's December 1973 cover-article in the late William F. Buckley's National Review magazine calling for American conservatives to support marijuana legalization drew international attention to the absurdity of marijuana prohibition and was described as opening a new front in the drug war.
From August 1992 to August 1995 Cowan served as executive director of NORML. In 1997 he began MarijuanaNews.com, which has been called the original marijuana blog. Cowan also pioneered video blogging in 2001 on Marc Emery's Pot TV. Cowan now lives in Europe where he works with marijuana legalization activists.
He co-created Blue Ribbon Hemp to help erase the stigma of cannabis-based plants, especially among his generation.
---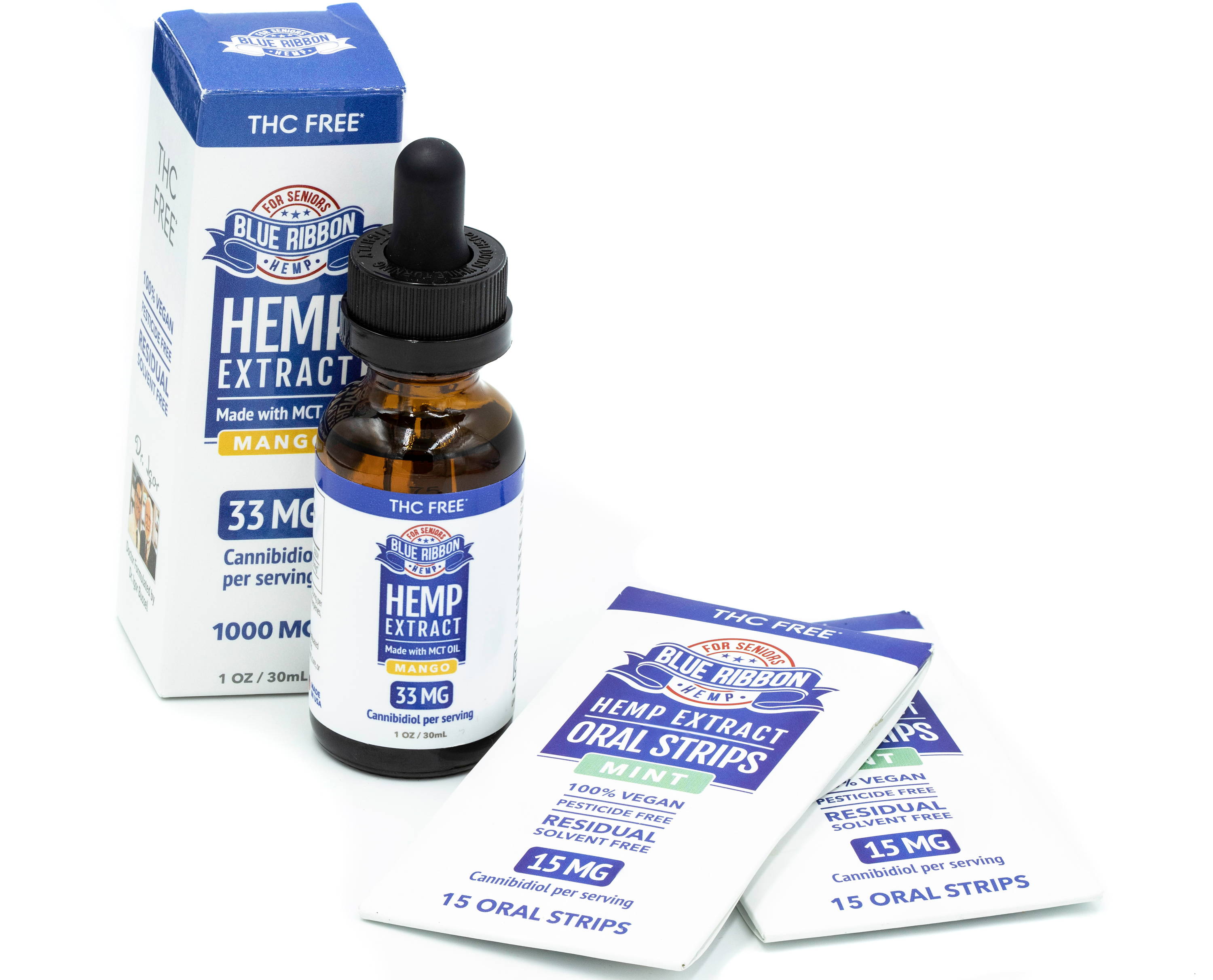 To create the lowest cost, highest quality hemp-based products specifically for those aged 50+.

Blue Ribbon Hemp co-founder Richard Cowan has been fighting for the reform of cannabis and hemp prohibition since 1960.

We promise to test every single batch of our products independently at RealTestedCBD.com to ensure consistent quality.
If you're not happy, return it within 30 days for your money back, no questions asked.

Hemp-based products and nutraceuticals may help ease your symptoms because they work with your body's own endocannabinoid system. Learn more on CBD Seniors.com.

---
Blue Ribbon Hemp is committed to donating 1% of all net proceeds to Feeding America. This is an amazing charity that's going to be in high demand as families all over America continue to be impacted by the Coronavirus and are in dire need of something to eat.
Blue Ribbon Hemp is located at:
2780 S. Jones Blvd, #200-3928, Las Vegas, NV 89146.
Call us at 1-833-9-BLUE-RIB