BLUE RIBBON HEMP™ 5,000 MG MAX STRENGTH - BROAD SPECTRUM TINCTURE

30-Day Money Back Guarantee
*** The current batch of this Blue Ribbon Hemp product (batch #2) has been discontinued & discounted due to the labeled "best by" date passing. Batch #3 is currently in production, and will be sold soon.
"Best by" dates are an indicator of quality and freshness. After this date, quality may decline, but it will still be edible and safe to consume. The USDA states that the "best by" date is not a purchase or safety date.
ABOUT TINCTURES FROM BLUE RIBBON HEMP™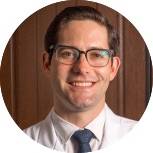 Dr. Igor specifically made this product to provide the highest strength tincture possible for the most critical care situations. This Broad Spectrum whole hemp MCT oil-based tincture provides our highest level of relief in the most popular product form with ZERO THC. This Max Strength 5,000 mg cannabidiol oil could be the powerful macro-dose you were missing.
---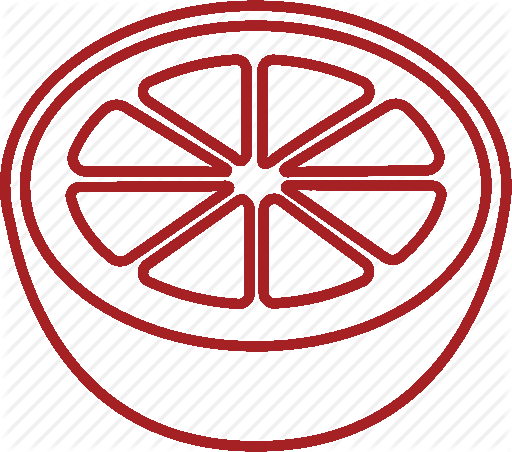 Sweet Ruby Red Grapefruit or Fruit Punch Flavored
Specifically made for seniors' palates


Broad Spectrum Hemp
Full entourage effect without any THC

MCT Oil-Based Tincture
MCT is one of the most easily digestible oils on the planet

NO CRC Cap
Easy to open for those with arthritis and pain in the hands & joints
This MAX Strength 5,000 MG Broad Spectrum hemp extracted MCT oil tincture was formulated on the request of patients who wanted to feel even more of the effects of CBD without having to take several droppers full of our 1,000 MG Blue Ribbon Hemp tincture oil. It can also be used effectively in situations where critical care is necessary-- above and beyond everyday aches and ailments. Lastly, this formulation is perfect particularly for those who have never felt the beneficial effects of CBD but have heard raving reviews from all their friends. Either they have a high tolerance for cannabinoids or they are significantly bigger in mass or a myriad of other reasons. I myself fell into this group of people actually. That is until I was able to take a significant enough dose of this 5,000 MG product to truly feel the beneficial effects.
Tinctures are probably the most popular way to consume hemp-based products. Tinctures absorb sublingually very readily, so many people find the best way to use these products is to hold them under their tongue for about 30 seconds and then swallow. Of course, you could also just add it to your favorite food or drink and the effects will usually occur within 40 minutes.
More than isolate: Broad Spectrum Hemp products have naturally-occurring phytocannabinoids, terpenes, and flavonoids in every serving, but with ZERO THC. That's the Blue Ribbon Hemp difference.
Our premium Broad Spectrum Hemp Products are designed to help you maintain:
• Healthy sleep patterns
• Recovery from inflammation
• A sense of calm and focus
• We add no dyes or terpenes or anything else other than MCT oil, Broad Spectrum Hemp Extract, and our all-natural flavoring. That's it.
Dropper use: Gently squeeze the rubber end and release. The dropper will be half full, which indicates a "full dropper". (Don't worry if the oil doesn't fill the entire dropper, it shouldn't).
• Try to use at the same time every day so your body gets accustomed to it.
• Store in a cool dry place.
• Try not to touch the dropper to your mouth or lips in order to avoid contaminating the rest of the bottle. Our products do not contain any artificial preservatives!
*These statements have not been evaluated by the Food and Drug Administration. These products are not intended to diagnose, treat, cure or prevent any disease.
WHAT ABOUT BROAD SPECTRUM HEMP & THE ENTOURAGE EFFECT?
The term "entourage effect" gives the connotation that all the work is being done by a prevalent cannabinoid (like THC or cannabidiol), while the other minor cannabinoids and terpenes are there as a sea of relatively insignificant minions. In some cases, this may be true, like when an individual uses a cannabidiol isolate that doesn't have much else going for it.
However, there are a staggering variety of chemical phenotypes (chemotypes of cannabis) in the world. Plants that have a rich diversity of cannabinoids and terpenes might fall more into an "ensemble effect" rather than an "entourage effect." Just like an orchestra, each individual instrument contributes to the overall experience of the musical piece. THC might be the conductor, and cannabidiol might be first-chair violin, but each instrument, each different cannabinoid molecule, each terpene, contributes to the overall experience. (Source)
"
"Cannabis finally goes mainstream with hemp available just about everywhere from gas stations to hemp specialty shops. Why has it become so popular?

The answer is simple – hemp acts at a very high level in the body's regulatory systems. These regulatory systems in turn have cascading effects on all of the biological processes in the body, from digestion, to immunity, to pain, to almost anything you can think of. Thus hemp acts in a holistic way to bring the entire body back to a greater state of health and well being.
To get an appropriate perspective, it's useful to remember that all vertebrates, with humans presumptively being the most evolutionarily advanced member of the group, rely on the endocannabinoid system to homeostatically regulate every human body system (circulatory, digestive, endocrine, immune, nervous, muscular, reproductive, skeletal, and skin).
Metabolism is what drives all living systems by maintaining the flowing energy that drives the complexity of life. Efficient carbohydrate metabolism drives creation (through activation of cannabinoid receptor 1), while cellular/organ maintenance (repair, recycling, and reconstruction) is driven by fat burning (through activation of cannabinoid receptor 2). The balance of these two metabolic subdivisions determines health and longevity.
The endocannabinoid system is the conductor of life's biochemical orchestra. Hemp plays a powerful part in health's music by straddling the biochemical subdivision that coordinates differentiated functions with cellular repair and maintenance. Cannabinoids are thus necessary nutrients for optimizing human health."
Click here to learn more.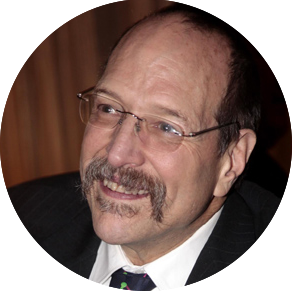 Be good. drbob
SING UP FOR OUR NEWSLETTER
Be first to learn about new product from Blue Ribbon Hemp, exclusive discounts and giveaways! Sign-up with your email address below to get started.