BLUE RIBBON HEMP™- MENTHOL (MINT) FLAVORED ORAL STRIPS
15 strips per package @ 15 mg cannabidiol each
30-Day Money Back Guarantee
Unlock Your 15% Discount!
ABOUT MENTHOL FLAVORED HEMP-EXTRACTED ORAL BREATH STRIPS FROM BLUE RIBBON HEMP™
One of the fastest and easiest ways to consume hemp-based products for immediate effect is via this cooling Oral Strip. The strip, or extremely thin layer of "paper", is water soluble. In fact, it almost instantly dissolves on contact with water or saliva. Sublingual consumption means all the amazing plant-based ingredients get absorbed into your blood stream instantly, instead of eating something, which has to pass through your body's entire digestive tract and could take an hour or more for the beneficial effects to be felt. For instant relief, it's hard to beat these Oral Strips. Plus they are made with menthol to make your breath smell great.
Find the lab test results for this product on

Real Tested CBD.com.



Fast Acting
Our fastest acting product for instant relief

Mint Flavor
Delicious minty taste will never leave you with "hemp breath"
Powerful
15 mg cannabidiol isolate per strip
Great Value
225 mg cannabidiol per package!
Fast acting relief from a tiny breath strip

15 strips per package

15 mg of cannabidiol isolate per strip

NOTE: This product features cannabidiol isolate

This product contains only cannabidiol isolate and has ZERO THC. That's the Blue Ribbon Hemp difference.
Our premium Hemp Products are designed to help you maintain:
Healthy sleeping patterns*

Recovery from inflammation*

A sense of calm and focus*
*These statements have not been evaluated by the Food and Drug Administration. These products are not intended to diagnose, treat, cure, or prevent any disease.
WHY DO HEMP PRODUCTS (CANNABIDIOL) WORK IN GENERAL?
"Cannabis finally goes mainstream with hemp available just about everywhere from gas stations to hemp specialty shops. Why has it become so popular?

The answer is simple – hemp acts at a very high level in the body's regulatory systems. These regulatory systems in turn have cascading effects on all of the biological processes in the body, from digestion, to immunity, to pain, to almost anything you can think of. Thus hemp acts in a holistic way to bring the entire body back to a greater state of health and well being.
To get an appropriate perspective, it's useful to remember that all vertebrates, with humans presumptively being the most evolutionarily advanced member of the group, rely on the endocannabinoid system to homeostatically regulate every human body system (circulatory, digestive, endocrine, immune, nervous, muscular, reproductive, skeletal, and skin).
Metabolism is what drives all living systems by maintaining the flowing energy that drives the complexity of life. Efficient carbohydrate metabolism drives creation (through activation of cannabinoid receptor 1), while cellular/organ maintenance (repair, recycling, and reconstruction) is driven by fat burning (through activation of cannabinoid receptor 2). The balance of these two metabolic subdivisions determines health and longevity.
The endocannabinoid system is the conductor of life's biochemical orchestra. Hemp plays a powerful part in health's music by straddling the biochemical subdivision that coordinates differentiated functions with cellular repair and maintenance. Cannabinoids are thus necessary nutrients for optimizing human health."
Click here to learn more.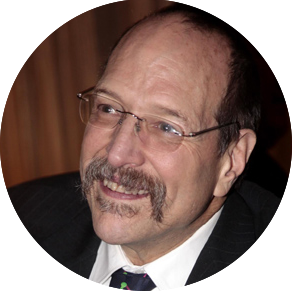 Be good. drbob
SIGN UP FOR OUR NEWSLETTER
Be first to learn about new product from Blue Ribbon Hemp, exclusive discounts and giveaways! Sign-up with your email address below to get started.